Does your lawn ever have that ONE problem spot that always seems to give you trouble? Maybe your lawn has lots of problem spots and you're just not sure how to repair them. Today we're going to tell you how you can repair the problem spots in your lawn in 3 steps!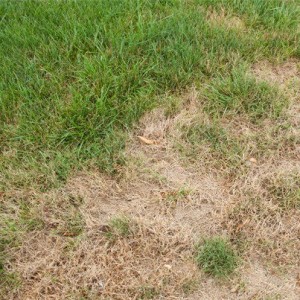 Equipment & Materials Needed:
seed
fertilizer
water
rake
shovel
1 ) Prepare the soil – Remove any dead grass and soften any hard soil in the problem spot.
2 ) Seed the problem spot – To ensure the seeds will grow properly, you can try an all-in-one mix of seed, fertilizer, and growing material. You should water the seeds twice each day until it has fully grown.
3 ) Fertilize properly – Start fertilizing the new grass approximately 6-8 weeks after seeding.
So in 3 simple steps we've fixed the problem areas in our lawn with relative ease. Remember: Prep, Seed, & Feed! Of course, you can find all the materials & equipment needed for this project and any other lawn project at Brackman's Stepping Stone Rock & Garden Center LLC.
Does your yard have one spot that drives you crazy? Maybe your yard is the opposite and has one green spot? If you have any questions or would like to join the conversation leave a comment below or post on our Facebook wall.
If you would like the professionals at Brackman's Stepping Stone Rock and Garden Center, LLC to help with your landscaping or gardening, give us a call today at 601-264-2886 or email us at thesteppingstone@live.com.